Nitecore - NPS600 (594Wh) Portable Power Station
NPS600 - 594Wh (165,000mAh)
Designed for charging phones, tablets, cameras, small appliances, lights, even medical devices during short power outages.
Whether you're headed out for a few days or the whole week, you've got the perfect amount of power to keep your essentials charged from door to destination and back again.COMPACT AND LIGHTWEIGHT -
The NPS600 Power Station delivers high-quality lithium power you can rely on, housed in an ultra-portable design made to take anywhere. One of the most lightweight power stations on the market and the lightest Nitecore Power Station to date.
ULTRA FAST CHARGING -
Equipped with the latest charging technology, including a high-speed Power Delivery port capable of charging USB-C laptops, tablets, mirrorless cameras, and phones in a fraction of the time.
SOLAR READY -
Charge the NPS600 from the sun with our portable FSP100W solar panel while away from the grid and keep it topped off from a wall outlet when you're home.
2 ways to charge the NPS600
SOLAR POWER -
Recharge from the sun by connecting a compatible solar panel. The FSP100W will fully recharge the NPS600 in about 6 hours.
AC WALL OUTLET -
Fully recharges in 8 hours using the included AC power cable. 
What can the NPS600 Power?
Output
Device
Charging Ability
Cig Lighter Out
12V/5W LED Light

107h

AC Out
MacBook
10 times
32" TV
10h
Drone
12 times
USB Out
iPhone 8

77 times
GoPro

105 times

iPad Air 2

19 times
USB-C Out
MacBook Pro

9 times
iPhone 11

45 times

Mate 30 Pro

32 times
What's in the Box
1x NPS600 Portable Power Station
1x AC Adapter
1x Power Cord

Specifications

| | |
| --- | --- |
| Cell | 21700 Li-ion Batteries |
| Capacity | 594Wh (10.8V, 55Ah) (165,000mAh) |
| DC Input | 14.4V-26V, up to 10A (160w max) |
| AC Output | 220V~0.68A 50Hz, Pure Sine Wave (300W max) |
| Cig Lighter Output | 12V-10A |
| DC Output | 12V-10A |
| USB Output | 5V-2.4A (12w max each port) |
| USB QC Output | 5V-2.4A / 9V-2A (18W max) |
| USB-C Output | 5V-2.4A / 9V-3A / 12V-3A / 15V-3A / 20V-3A (60W max) |
| Operating Temp | -10-40C (14-104F) |
Dimensions

| | |
| --- | --- |
| Length | 244mm (9.61") |
| Height | 187.7mm (7.39") |
| Depth | 157.3mm (6.19") |
| Weight | 5.83kg (12.85lbs) |
"Bought this for the regulated 12 volt power to use with my portable satellite phone setup. The other ports are a bonus. Works great so far keeping me in touch in remote areas."
by Nimras L.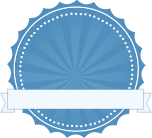 2,039
4.8 star rating
CERTIFIED REVIEWS
Powered by YOTPO
We believe in this product so strongly that we're giving you a 60 days money back guarantee! If for whatever reason you are unsatisfied with your purchase, ship the entire package back to us with your Order #number and we'll give you a full refund!
Related Products
Quick View
{"id":4684877824103,"title":"Nitecore - NPS400 (421Wh) Portable Power Station","handle":"nitecore-nps400-421wh-portable-power-station","description":"\u003cdiv id=\"product-description\" class=\"rte\"\u003e\n\u003cdiv class=\"prodcopy\"\u003e\n\u003cspan class=\"fonth1\"\u003eNPS400 - 421Wh (117,000mAh)\u003c\/span\u003e\u003cbr\u003e\u003cbr\u003e\u003cspan class=\"fonth2\"\u003eDesigned for charging phones, tablets, cameras, small appliances, lights, even medical devices during short power outages.\u003c\/span\u003e\u003cbr\u003e\u003cbr\u003e\u003cbr\u003e\u003cbr\u003e\u003cb\u003eWhether you're headed out for a few days or the whole week, you've got the perfect amount of power to keep your essentials charged from door to destination and back again.\u003c\/b\u003e\u003cbr\u003e\u003cbr\u003e\u003cb\u003eCOMPACT AND LIGHTWEIGHT -\u003cspan\u003e \u003c\/span\u003e\u003c\/b\u003eThe NPS400 Power Station delivers high-quality lithium power you can rely on, housed in an ultra-portable design made to take anywhere. One of the most lightweight power stations on the market and the lightest Nitecore Power Station to date.\u003cbr\u003e\u003cbr\u003e\u003cb\u003eULTRA FAST CHARGING -\u003cspan\u003e \u003c\/span\u003e\u003c\/b\u003eEquipped with the latest charging technology, including a high-speed Power Delivery port capable of charging USB-C laptops, tablets, mirrorless cameras, and phones in a fraction of the time.\u003cbr\u003e\u003cbr\u003e\u003cb\u003eSOLAR READY -\u003cspan\u003e \u003c\/span\u003e\u003c\/b\u003eCharge the NPS400 from the sun with our portable FSP100W solar panel while away from the grid and keep it topped off from a wall outlet when you're home.\u003cbr\u003e\u003cbr\u003e\u003cbr\u003e\u003cspan class=\"fonth3\"\u003e2 ways to charge the NPS400\u003c\/span\u003e\n\u003cdiv class=\"prodcopyline\"\u003e\u003cbr\u003e\u003c\/div\u003e\n\u003cimg src=\"https:\/\/cdn.shopify.com\/s\/files\/1\/0207\/6514\/files\/20200227180121_24688.jpg?v=1584196899\"\u003e\u003cbr\u003e\u003cbr\u003e\u003cb\u003eSOLAR POWER -\u003c\/b\u003e\u003cspan\u003e \u003c\/span\u003eRecharge from the sun by connecting a compatible solar panel. The FSP100W will fully recharge the NPS400 in about 4.5 hours.\u003cbr\u003e\u003cbr\u003e\u003cb\u003eAC WALL OUTLET -\u003cspan\u003e \u003c\/span\u003e\u003c\/b\u003eFully recharges in 8 hours using the included AC power cable. \u003cbr\u003e\u003cbr\u003e\u003cbr\u003e\u003cbr\u003e\u003cbr\u003e\u003cspan class=\"fonth3\"\u003eWhat can the NPS400 Power?\u003c\/span\u003e\n\u003cdiv class=\"prodcopyline\"\u003e\u003cbr\u003e\u003c\/div\u003e\n\u003ciframe width=\"474\" height=\"270\" src=\"https:\/\/www.youtube-nocookie.com\/embed\/NPfWMyeIjLc\" frameborder=\"0\" allow=\"accelerometer; autoplay; encrypted-media; gyroscope; picture-in-picture\" allowfullscreen=\"\"\u003e\u003c\/iframe\u003e\u003cbr\u003e\u003ci\u003eWhat can it charge?\u003c\/i\u003e\u003cbr\u003e\u003cbr\u003e\n\u003ctable class=\"ansitable\"\u003e\n\u003ctbody\u003e\n\u003ctr class=\"ansiheader\"\u003e\n\u003ctd\u003eOutput\u003c\/td\u003e\n\u003ctd\u003eDevice\u003c\/td\u003e\n\u003ctd\u003eCharging Ability\u003c\/td\u003e\n\u003c\/tr\u003e\n\u003ctr class=\"ansiboldnum\"\u003e\n\u003ctd class=\"ansiboldfirst\"\u003eCig Lighter Out\u003c\/td\u003e\n\u003ctd\u003e12V\/5W LED Light\u003cbr\u003e\n\u003c\/td\u003e\n\u003ctd\u003e35h\u003cbr\u003e\n\u003c\/td\u003e\n\u003c\/tr\u003e\n\u003ctr class=\"ansiboldnum\"\u003e\n\u003ctd class=\"ansiboldfirst\" rowspan=\"3\"\u003eAC Out\u003c\/td\u003e\n\u003ctd\u003eMacBook\u003c\/td\u003e\n\u003ctd\u003e7 times\u003c\/td\u003e\n\u003c\/tr\u003e\n\u003ctr class=\"ansiboldnum\"\u003e\n\u003ctd\u003e32\" TV\u003c\/td\u003e\n\u003ctd\u003e7h\u003c\/td\u003e\n\u003c\/tr\u003e\n\u003ctr class=\"ansiboldnum\"\u003e\n\u003ctd\u003eDrone\u003c\/td\u003e\n\u003ctd\u003e8 times\u003c\/td\u003e\n\u003c\/tr\u003e\n\u003ctr class=\"ansiboldnum\"\u003e\n\u003ctd class=\"ansiboldfirst\" rowspan=\"3\"\u003eUSB Out\u003c\/td\u003e\n\u003ctd\u003eiPhone 8\u003cbr\u003e\n\u003c\/td\u003e\n\u003ctd\u003e54 times\u003c\/td\u003e\n\u003c\/tr\u003e\n\u003ctr class=\"ansiboldnum\"\u003e\n\u003ctd\u003eGoPro\u003cbr\u003e\n\u003c\/td\u003e\n\u003ctd\u003e75 times\u003cbr\u003e\n\u003c\/td\u003e\n\u003c\/tr\u003e\n\u003ctr class=\"ansiboldnum\"\u003e\n\u003ctd\u003eiPad Air 2\u003cbr\u003e\n\u003c\/td\u003e\n\u003ctd\u003e13 times\u003c\/td\u003e\n\u003c\/tr\u003e\n\u003ctr class=\"ansiboldnum\"\u003e\n\u003ctd class=\"ansiboldfirst\" rowspan=\"3\"\u003eUSB-C Out\u003c\/td\u003e\n\u003ctd\u003eMacBook Pro\u003cbr\u003e\n\u003c\/td\u003e\n\u003ctd\u003e6 times\u003c\/td\u003e\n\u003c\/tr\u003e\n\u003ctr class=\"ansiboldnum\"\u003e\n\u003ctd\u003eiPhone 11\u003cbr\u003e\n\u003c\/td\u003e\n\u003ctd\u003e32 times\u003cbr\u003e\n\u003c\/td\u003e\n\u003c\/tr\u003e\n\u003ctr class=\"ansiboldnum\"\u003e\n\u003ctd\u003eMate 30 Pro\u003cbr\u003e\n\u003c\/td\u003e\n\u003ctd\u003e22 times\u003c\/td\u003e\n\u003c\/tr\u003e\n\u003c\/tbody\u003e\n\u003c\/table\u003e\n\u003cbr\u003e\u003cbr\u003e\u003cspan class=\"fonth3\"\u003eWhat's in the Box\u003c\/span\u003e\n\u003cdiv class=\"prodcopyline\"\u003e \u003c\/div\u003e\n\u003cul\u003e\n\u003cli\u003e\u003cb\u003e1x NPS400 Portable Power Station\u003c\/b\u003e\u003c\/li\u003e\n\u003cli\u003e1x AC Adapter\u003c\/li\u003e\n\u003cli\u003e1x Power Cord \u003cbr\u003e\n\u003c\/li\u003e\n\u003c\/ul\u003e\n\u003cbr\u003e\u003cbr\u003e\n\u003c\/div\u003e\n\u003cdiv class=\"prodlifesize\"\u003e\u003cimg src=\"https:\/\/cdn.shopify.com\/s\/files\/1\/0207\/6514\/files\/lifesize-nps400.png?v=1584280137\" alt=\"Actual size\"\u003e\u003c\/div\u003e\n\u003cdiv class=\"prodspectable\"\u003e\n\u003ctable class=\"specstable\"\u003e\n\u003ccaption\u003eSpecifications\u003c\/caption\u003e\n\u003ctbody\u003e\n\u003ctr\u003e\n\u003ctd\u003eCell\u003cbr\u003e\n\u003c\/td\u003e\n\u003ctd\u003e18650 Li-ion Batteries\u003cbr\u003e\n\u003c\/td\u003e\n\u003c\/tr\u003e\n\u003ctr\u003e\n\u003ctd\u003eCapacity\u003cbr\u003e\n\u003c\/td\u003e\n\u003ctd\u003e421Wh (10.8V, 39Ah) (117,000mAh)\u003cbr\u003e\n\u003c\/td\u003e\n\u003c\/tr\u003e\n\u003ctr\u003e\n\u003ctd\u003eDC Input\u003cbr\u003e\n\u003c\/td\u003e\n\u003ctd\u003e14.4V-26V, up to 10A (160w max)\u003c\/td\u003e\n\u003c\/tr\u003e\n\u003ctr\u003e\n\u003ctd\u003eAC Output\u003cbr\u003e\n\u003c\/td\u003e\n\u003ctd\u003e220V~0.68A 50Hz, Pure Sine Wave (300W max)\u003cbr\u003e\n\u003c\/td\u003e\n\u003c\/tr\u003e\n\u003ctr\u003e\n\u003ctd\u003eCig Lighter Output\u003cbr\u003e\n\u003c\/td\u003e\n\u003ctd\u003e12V-10A\u003c\/td\u003e\n\u003c\/tr\u003e\n\u003ctr\u003e\n\u003ctd\u003eDC Output\u003cbr\u003e\n\u003c\/td\u003e\n\u003ctd\u003e\n\u003cdiv\u003e\u003cbr\u003e\u003c\/div\u003e\n\u003cspan\u003e12V-10A\u003c\/span\u003e\u003cbr\u003e\n\u003c\/td\u003e\n\u003c\/tr\u003e\n\u003ctr\u003e\n\u003ctd\u003eUSB Output\u003c\/td\u003e\n\u003ctd\u003e\u003cspan\u003e5V-2.4A (12W max each port)\u003c\/span\u003e\u003c\/td\u003e\n\u003c\/tr\u003e\n\u003ctr\u003e\n\u003ctd\u003eUSB QC Output\u003c\/td\u003e\n\u003ctd\u003e\n\u003cdiv\u003e\u003cbr\u003e\u003c\/div\u003e\n\u003cspan\u003e5V-2.4A \/ 9V-2A (18W max)\u003c\/span\u003e\n\u003c\/td\u003e\n\u003c\/tr\u003e\n\u003ctr\u003e\n\u003ctd\u003eUSB-C Output\u003c\/td\u003e\n\u003ctd\u003e\n\u003cdiv\u003e\u003cbr\u003e\u003c\/div\u003e\n\u003cspan\u003e5V-2.4A \/ 9V-3A \/ 12V-3A \/ 15V-3A \/ 20V-3A (60W max)\u003c\/span\u003e\u003cspan\u003e\u003c\/span\u003e\n\u003c\/td\u003e\n\u003c\/tr\u003e\n\u003ctr\u003e\n\u003ctd\u003eOperating Temp\u003c\/td\u003e\n\u003ctd\u003e\u003cspan\u003e-10-40C (14-104F)\u003c\/span\u003e\u003c\/td\u003e\n\u003c\/tr\u003e\n\u003c\/tbody\u003e\n\u003c\/table\u003e\n\u003ctable class=\"specstable\"\u003e\n\u003ccaption\u003eDimensions\u003c\/caption\u003e\n\u003ctbody\u003e\n\u003ctr\u003e\n\u003ctd\u003eLength\u003c\/td\u003e\n\u003ctd\u003e244mm (9.61\")\u003c\/td\u003e\n\u003c\/tr\u003e\n\u003ctr\u003e\n\u003ctd\u003eHeight\u003cbr\u003e\n\u003c\/td\u003e\n\u003ctd\u003e187.7mm (7.39\")\u003c\/td\u003e\n\u003c\/tr\u003e\n\u003ctr\u003e\n\u003ctd\u003eDepth\u003cbr\u003e\n\u003c\/td\u003e\n\u003ctd\u003e157.3mm (6.19\")\u003c\/td\u003e\n\u003c\/tr\u003e\n\u003ctr\u003e\n\u003ctd\u003eWeight\u003c\/td\u003e\n\u003ctd\u003e5.68kg (12.52lbs)\u003c\/td\u003e\n\u003c\/tr\u003e\n\u003c\/tbody\u003e\n\u003c\/table\u003e\n\u003c\/div\u003e\n\u003cdiv class=\"prodspec textcenter\"\u003e\n\u003cstrong\u003e\"Bought this for the regulated 12 volt power to use with my portable satellite phone setup. The other ports are a bonus. Works great so far keeping me in touch in remote areas.\"\u003c\/strong\u003e\u003cbr\u003e\u003cbr\u003e\u003cem\u003eby Nimras L.\u003c\/em\u003e\u003cbr\u003e\u003cbr\u003e\n\u003cdiv id=\"y-badges\" class=\"yotpo badge badge-init yotpo-small\" data-yotpo-element-id=\"1\"\u003e\n\u003cdiv class=\"y-badge yotpo-display-wrapper\"\u003e\n\u003cimg src=\"https:\/\/staticw2.yotpo.com\/assets\/badge.png\" class=\"y-badge-image\" alt=\"2,039\" tabindex=\"0\"\u003e\n\u003cdiv class=\"y-badge-reviews\"\u003e2,039\u003c\/div\u003e\n\u003cspan class=\"y-badge-stars\"\u003e\u003cspan class=\"yotpo-icon yotpo-icon-star rating-star pull-left\"\u003e\u003c\/span\u003e\u003cspan class=\"yotpo-icon yotpo-icon-star rating-star pull-left\"\u003e\u003c\/span\u003e\u003cspan class=\"yotpo-icon yotpo-icon-star rating-star pull-left\"\u003e\u003c\/span\u003e\u003cspan class=\"yotpo-icon yotpo-icon-star rating-star pull-left\"\u003e\u003c\/span\u003e\u003cspan class=\"yotpo-icon yotpo-icon-star rating-star pull-left\"\u003e\u003c\/span\u003e\u003cspan class=\"sr-only\"\u003e4.8 star rating\u003c\/span\u003e\u003c\/span\u003e\n\u003cdiv class=\"y-badges-certified\"\u003eCERTIFIED REVIEWS\u003c\/div\u003e\n\u003cdiv class=\"y-powered-by\"\u003ePowered by YOTPO\u003c\/div\u003e\n\u003c\/div\u003e\n\u003c\/div\u003e\n\u003c\/div\u003e\n\u003cdiv class=\"prodspec\"\u003e\n\u003cul\u003e\u003c\/ul\u003e\n\u003cbr\u003e\u003cstrong\u003eUser manual\u003c\/strong\u003e\u003cbr\u003e\u003cbr\u003e\n\u003cul\u003e\n\u003cli\u003e\u003ca href=\"https:\/\/charger.nitecore.com\/Uploads\/FLASHLIGHTS\/download\/nps200.pdf\"\u003eDownload in PDF\u003c\/a\u003e\u003c\/li\u003e\n\u003c\/ul\u003e\n\u003c\/div\u003e\n\u003cdiv class=\"prodspec textcenter\"\u003e\n\u003cimg src=\"https:\/\/cdn.shopify.com\/s\/files\/1\/0207\/6514\/files\/60days_medium.png?18198252489572110801\" alt=\"\"\u003e\u003cbr\u003e\u003cbr\u003e\u003cstrong\u003eWe believe in this product so strongly that we're giving you a 60 days money back guarantee! If for whatever reason you are unsatisfied with your purchase, ship the entire package back to us with your Order #number and we'll give you a full refund!\u003c\/strong\u003e\n\u003c\/div\u003e\n\u003c\/div\u003e\n\u003ca href=\"https:\/\/www.nitecorelights.com\/products\/nps400-421wh-portable-power-station?_pos=1\u0026amp;_sid=90bec8a9d\u0026amp;_ss=r#chooseoption\"\u003e\u003c\/a\u003e","published_at":"2020-11-12T09:38:16+03:00","created_at":"2020-08-30T12:05:28+03:00","vendor":"alazame","type":"","tags":["nitecore"],"price":22000,"price_min":22000,"price_max":22000,"available":true,"price_varies":false,"compare_at_price":null,"compare_at_price_min":0,"compare_at_price_max":0,"compare_at_price_varies":false,"variants":[{"id":32790958276711,"title":"Default Title","option1":"Default Title","option2":null,"option3":null,"sku":"az-7103471923","requires_shipping":true,"taxable":false,"featured_image":null,"available":true,"name":"Nitecore - NPS400 (421Wh) Portable Power Station","public_title":null,"options":["Default Title"],"price":22000,"weight":0,"compare_at_price":null,"inventory_management":null,"barcode":""}],"images":["\/\/cdn.shopify.com\/s\/files\/1\/0016\/5304\/7399\/products\/theshorelinemarket_2616_900676898.jpg?v=1602411760","\/\/cdn.shopify.com\/s\/files\/1\/0016\/5304\/7399\/products\/20200227180116_94847.jpg?v=1602411760","\/\/cdn.shopify.com\/s\/files\/1\/0016\/5304\/7399\/products\/20200227180056_96175.jpg?v=1598778418"],"featured_image":"\/\/cdn.shopify.com\/s\/files\/1\/0016\/5304\/7399\/products\/theshorelinemarket_2616_900676898.jpg?v=1602411760","options":["Title"],"media":[{"alt":null,"id":7922881593447,"position":1,"preview_image":{"aspect_ratio":1.333,"height":900,"width":1200,"src":"https:\/\/cdn.shopify.com\/s\/files\/1\/0016\/5304\/7399\/products\/theshorelinemarket_2616_900676898.jpg?v=1598778405"},"aspect_ratio":1.333,"height":900,"media_type":"image","src":"https:\/\/cdn.shopify.com\/s\/files\/1\/0016\/5304\/7399\/products\/theshorelinemarket_2616_900676898.jpg?v=1598778405","width":1200},{"alt":null,"id":7922881560679,"position":2,"preview_image":{"aspect_ratio":1.0,"height":1280,"width":1280,"src":"https:\/\/cdn.shopify.com\/s\/files\/1\/0016\/5304\/7399\/products\/20200227180116_94847.jpg?v=1598778404"},"aspect_ratio":1.0,"height":1280,"media_type":"image","src":"https:\/\/cdn.shopify.com\/s\/files\/1\/0016\/5304\/7399\/products\/20200227180116_94847.jpg?v=1598778404","width":1280},{"alt":null,"id":7922881855591,"position":3,"preview_image":{"aspect_ratio":1.0,"height":1280,"width":1280,"src":"https:\/\/cdn.shopify.com\/s\/files\/1\/0016\/5304\/7399\/products\/20200227180056_96175.jpg?v=1598778418"},"aspect_ratio":1.0,"height":1280,"media_type":"image","src":"https:\/\/cdn.shopify.com\/s\/files\/1\/0016\/5304\/7399\/products\/20200227180056_96175.jpg?v=1598778418","width":1280}],"content":"\u003cdiv id=\"product-description\" class=\"rte\"\u003e\n\u003cdiv class=\"prodcopy\"\u003e\n\u003cspan class=\"fonth1\"\u003eNPS400 - 421Wh (117,000mAh)\u003c\/span\u003e\u003cbr\u003e\u003cbr\u003e\u003cspan class=\"fonth2\"\u003eDesigned for charging phones, tablets, cameras, small appliances, lights, even medical devices during short power outages.\u003c\/span\u003e\u003cbr\u003e\u003cbr\u003e\u003cbr\u003e\u003cbr\u003e\u003cb\u003eWhether you're headed out for a few days or the whole week, you've got the perfect amount of power to keep your essentials charged from door to destination and back again.\u003c\/b\u003e\u003cbr\u003e\u003cbr\u003e\u003cb\u003eCOMPACT AND LIGHTWEIGHT -\u003cspan\u003e \u003c\/span\u003e\u003c\/b\u003eThe NPS400 Power Station delivers high-quality lithium power you can rely on, housed in an ultra-portable design made to take anywhere. One of the most lightweight power stations on the market and the lightest Nitecore Power Station to date.\u003cbr\u003e\u003cbr\u003e\u003cb\u003eULTRA FAST CHARGING -\u003cspan\u003e \u003c\/span\u003e\u003c\/b\u003eEquipped with the latest charging technology, including a high-speed Power Delivery port capable of charging USB-C laptops, tablets, mirrorless cameras, and phones in a fraction of the time.\u003cbr\u003e\u003cbr\u003e\u003cb\u003eSOLAR READY -\u003cspan\u003e \u003c\/span\u003e\u003c\/b\u003eCharge the NPS400 from the sun with our portable FSP100W solar panel while away from the grid and keep it topped off from a wall outlet when you're home.\u003cbr\u003e\u003cbr\u003e\u003cbr\u003e\u003cspan class=\"fonth3\"\u003e2 ways to charge the NPS400\u003c\/span\u003e\n\u003cdiv class=\"prodcopyline\"\u003e\u003cbr\u003e\u003c\/div\u003e\n\u003cimg src=\"https:\/\/cdn.shopify.com\/s\/files\/1\/0207\/6514\/files\/20200227180121_24688.jpg?v=1584196899\"\u003e\u003cbr\u003e\u003cbr\u003e\u003cb\u003eSOLAR POWER -\u003c\/b\u003e\u003cspan\u003e \u003c\/span\u003eRecharge from the sun by connecting a compatible solar panel. The FSP100W will fully recharge the NPS400 in about 4.5 hours.\u003cbr\u003e\u003cbr\u003e\u003cb\u003eAC WALL OUTLET -\u003cspan\u003e \u003c\/span\u003e\u003c\/b\u003eFully recharges in 8 hours using the included AC power cable. \u003cbr\u003e\u003cbr\u003e\u003cbr\u003e\u003cbr\u003e\u003cbr\u003e\u003cspan class=\"fonth3\"\u003eWhat can the NPS400 Power?\u003c\/span\u003e\n\u003cdiv class=\"prodcopyline\"\u003e\u003cbr\u003e\u003c\/div\u003e\n\u003ciframe width=\"474\" height=\"270\" src=\"https:\/\/www.youtube-nocookie.com\/embed\/NPfWMyeIjLc\" frameborder=\"0\" allow=\"accelerometer; autoplay; encrypted-media; gyroscope; picture-in-picture\" allowfullscreen=\"\"\u003e\u003c\/iframe\u003e\u003cbr\u003e\u003ci\u003eWhat can it charge?\u003c\/i\u003e\u003cbr\u003e\u003cbr\u003e\n\u003ctable class=\"ansitable\"\u003e\n\u003ctbody\u003e\n\u003ctr class=\"ansiheader\"\u003e\n\u003ctd\u003eOutput\u003c\/td\u003e\n\u003ctd\u003eDevice\u003c\/td\u003e\n\u003ctd\u003eCharging Ability\u003c\/td\u003e\n\u003c\/tr\u003e\n\u003ctr class=\"ansiboldnum\"\u003e\n\u003ctd class=\"ansiboldfirst\"\u003eCig Lighter Out\u003c\/td\u003e\n\u003ctd\u003e12V\/5W LED Light\u003cbr\u003e\n\u003c\/td\u003e\n\u003ctd\u003e35h\u003cbr\u003e\n\u003c\/td\u003e\n\u003c\/tr\u003e\n\u003ctr class=\"ansiboldnum\"\u003e\n\u003ctd class=\"ansiboldfirst\" rowspan=\"3\"\u003eAC Out\u003c\/td\u003e\n\u003ctd\u003eMacBook\u003c\/td\u003e\n\u003ctd\u003e7 times\u003c\/td\u003e\n\u003c\/tr\u003e\n\u003ctr class=\"ansiboldnum\"\u003e\n\u003ctd\u003e32\" TV\u003c\/td\u003e\n\u003ctd\u003e7h\u003c\/td\u003e\n\u003c\/tr\u003e\n\u003ctr class=\"ansiboldnum\"\u003e\n\u003ctd\u003eDrone\u003c\/td\u003e\n\u003ctd\u003e8 times\u003c\/td\u003e\n\u003c\/tr\u003e\n\u003ctr class=\"ansiboldnum\"\u003e\n\u003ctd class=\"ansiboldfirst\" rowspan=\"3\"\u003eUSB Out\u003c\/td\u003e\n\u003ctd\u003eiPhone 8\u003cbr\u003e\n\u003c\/td\u003e\n\u003ctd\u003e54 times\u003c\/td\u003e\n\u003c\/tr\u003e\n\u003ctr class=\"ansiboldnum\"\u003e\n\u003ctd\u003eGoPro\u003cbr\u003e\n\u003c\/td\u003e\n\u003ctd\u003e75 times\u003cbr\u003e\n\u003c\/td\u003e\n\u003c\/tr\u003e\n\u003ctr class=\"ansiboldnum\"\u003e\n\u003ctd\u003eiPad Air 2\u003cbr\u003e\n\u003c\/td\u003e\n\u003ctd\u003e13 times\u003c\/td\u003e\n\u003c\/tr\u003e\n\u003ctr class=\"ansiboldnum\"\u003e\n\u003ctd class=\"ansiboldfirst\" rowspan=\"3\"\u003eUSB-C Out\u003c\/td\u003e\n\u003ctd\u003eMacBook Pro\u003cbr\u003e\n\u003c\/td\u003e\n\u003ctd\u003e6 times\u003c\/td\u003e\n\u003c\/tr\u003e\n\u003ctr class=\"ansiboldnum\"\u003e\n\u003ctd\u003eiPhone 11\u003cbr\u003e\n\u003c\/td\u003e\n\u003ctd\u003e32 times\u003cbr\u003e\n\u003c\/td\u003e\n\u003c\/tr\u003e\n\u003ctr class=\"ansiboldnum\"\u003e\n\u003ctd\u003eMate 30 Pro\u003cbr\u003e\n\u003c\/td\u003e\n\u003ctd\u003e22 times\u003c\/td\u003e\n\u003c\/tr\u003e\n\u003c\/tbody\u003e\n\u003c\/table\u003e\n\u003cbr\u003e\u003cbr\u003e\u003cspan class=\"fonth3\"\u003eWhat's in the Box\u003c\/span\u003e\n\u003cdiv class=\"prodcopyline\"\u003e \u003c\/div\u003e\n\u003cul\u003e\n\u003cli\u003e\u003cb\u003e1x NPS400 Portable Power Station\u003c\/b\u003e\u003c\/li\u003e\n\u003cli\u003e1x AC Adapter\u003c\/li\u003e\n\u003cli\u003e1x Power Cord \u003cbr\u003e\n\u003c\/li\u003e\n\u003c\/ul\u003e\n\u003cbr\u003e\u003cbr\u003e\n\u003c\/div\u003e\n\u003cdiv class=\"prodlifesize\"\u003e\u003cimg src=\"https:\/\/cdn.shopify.com\/s\/files\/1\/0207\/6514\/files\/lifesize-nps400.png?v=1584280137\" alt=\"Actual size\"\u003e\u003c\/div\u003e\n\u003cdiv class=\"prodspectable\"\u003e\n\u003ctable class=\"specstable\"\u003e\n\u003ccaption\u003eSpecifications\u003c\/caption\u003e\n\u003ctbody\u003e\n\u003ctr\u003e\n\u003ctd\u003eCell\u003cbr\u003e\n\u003c\/td\u003e\n\u003ctd\u003e18650 Li-ion Batteries\u003cbr\u003e\n\u003c\/td\u003e\n\u003c\/tr\u003e\n\u003ctr\u003e\n\u003ctd\u003eCapacity\u003cbr\u003e\n\u003c\/td\u003e\n\u003ctd\u003e421Wh (10.8V, 39Ah) (117,000mAh)\u003cbr\u003e\n\u003c\/td\u003e\n\u003c\/tr\u003e\n\u003ctr\u003e\n\u003ctd\u003eDC Input\u003cbr\u003e\n\u003c\/td\u003e\n\u003ctd\u003e14.4V-26V, up to 10A (160w max)\u003c\/td\u003e\n\u003c\/tr\u003e\n\u003ctr\u003e\n\u003ctd\u003eAC Output\u003cbr\u003e\n\u003c\/td\u003e\n\u003ctd\u003e220V~0.68A 50Hz, Pure Sine Wave (300W max)\u003cbr\u003e\n\u003c\/td\u003e\n\u003c\/tr\u003e\n\u003ctr\u003e\n\u003ctd\u003eCig Lighter Output\u003cbr\u003e\n\u003c\/td\u003e\n\u003ctd\u003e12V-10A\u003c\/td\u003e\n\u003c\/tr\u003e\n\u003ctr\u003e\n\u003ctd\u003eDC Output\u003cbr\u003e\n\u003c\/td\u003e\n\u003ctd\u003e\n\u003cdiv\u003e\u003cbr\u003e\u003c\/div\u003e\n\u003cspan\u003e12V-10A\u003c\/span\u003e\u003cbr\u003e\n\u003c\/td\u003e\n\u003c\/tr\u003e\n\u003ctr\u003e\n\u003ctd\u003eUSB Output\u003c\/td\u003e\n\u003ctd\u003e\u003cspan\u003e5V-2.4A (12W max each port)\u003c\/span\u003e\u003c\/td\u003e\n\u003c\/tr\u003e\n\u003ctr\u003e\n\u003ctd\u003eUSB QC Output\u003c\/td\u003e\n\u003ctd\u003e\n\u003cdiv\u003e\u003cbr\u003e\u003c\/div\u003e\n\u003cspan\u003e5V-2.4A \/ 9V-2A (18W max)\u003c\/span\u003e\n\u003c\/td\u003e\n\u003c\/tr\u003e\n\u003ctr\u003e\n\u003ctd\u003eUSB-C Output\u003c\/td\u003e\n\u003ctd\u003e\n\u003cdiv\u003e\u003cbr\u003e\u003c\/div\u003e\n\u003cspan\u003e5V-2.4A \/ 9V-3A \/ 12V-3A \/ 15V-3A \/ 20V-3A (60W max)\u003c\/span\u003e\u003cspan\u003e\u003c\/span\u003e\n\u003c\/td\u003e\n\u003c\/tr\u003e\n\u003ctr\u003e\n\u003ctd\u003eOperating Temp\u003c\/td\u003e\n\u003ctd\u003e\u003cspan\u003e-10-40C (14-104F)\u003c\/span\u003e\u003c\/td\u003e\n\u003c\/tr\u003e\n\u003c\/tbody\u003e\n\u003c\/table\u003e\n\u003ctable class=\"specstable\"\u003e\n\u003ccaption\u003eDimensions\u003c\/caption\u003e\n\u003ctbody\u003e\n\u003ctr\u003e\n\u003ctd\u003eLength\u003c\/td\u003e\n\u003ctd\u003e244mm (9.61\")\u003c\/td\u003e\n\u003c\/tr\u003e\n\u003ctr\u003e\n\u003ctd\u003eHeight\u003cbr\u003e\n\u003c\/td\u003e\n\u003ctd\u003e187.7mm (7.39\")\u003c\/td\u003e\n\u003c\/tr\u003e\n\u003ctr\u003e\n\u003ctd\u003eDepth\u003cbr\u003e\n\u003c\/td\u003e\n\u003ctd\u003e157.3mm (6.19\")\u003c\/td\u003e\n\u003c\/tr\u003e\n\u003ctr\u003e\n\u003ctd\u003eWeight\u003c\/td\u003e\n\u003ctd\u003e5.68kg (12.52lbs)\u003c\/td\u003e\n\u003c\/tr\u003e\n\u003c\/tbody\u003e\n\u003c\/table\u003e\n\u003c\/div\u003e\n\u003cdiv class=\"prodspec textcenter\"\u003e\n\u003cstrong\u003e\"Bought this for the regulated 12 volt power to use with my portable satellite phone setup. The other ports are a bonus. Works great so far keeping me in touch in remote areas.\"\u003c\/strong\u003e\u003cbr\u003e\u003cbr\u003e\u003cem\u003eby Nimras L.\u003c\/em\u003e\u003cbr\u003e\u003cbr\u003e\n\u003cdiv id=\"y-badges\" class=\"yotpo badge badge-init yotpo-small\" data-yotpo-element-id=\"1\"\u003e\n\u003cdiv class=\"y-badge yotpo-display-wrapper\"\u003e\n\u003cimg src=\"https:\/\/staticw2.yotpo.com\/assets\/badge.png\" class=\"y-badge-image\" alt=\"2,039\" tabindex=\"0\"\u003e\n\u003cdiv class=\"y-badge-reviews\"\u003e2,039\u003c\/div\u003e\n\u003cspan class=\"y-badge-stars\"\u003e\u003cspan class=\"yotpo-icon yotpo-icon-star rating-star pull-left\"\u003e\u003c\/span\u003e\u003cspan class=\"yotpo-icon yotpo-icon-star rating-star pull-left\"\u003e\u003c\/span\u003e\u003cspan class=\"yotpo-icon yotpo-icon-star rating-star pull-left\"\u003e\u003c\/span\u003e\u003cspan class=\"yotpo-icon yotpo-icon-star rating-star pull-left\"\u003e\u003c\/span\u003e\u003cspan class=\"yotpo-icon yotpo-icon-star rating-star pull-left\"\u003e\u003c\/span\u003e\u003cspan class=\"sr-only\"\u003e4.8 star rating\u003c\/span\u003e\u003c\/span\u003e\n\u003cdiv class=\"y-badges-certified\"\u003eCERTIFIED REVIEWS\u003c\/div\u003e\n\u003cdiv class=\"y-powered-by\"\u003ePowered by YOTPO\u003c\/div\u003e\n\u003c\/div\u003e\n\u003c\/div\u003e\n\u003c\/div\u003e\n\u003cdiv class=\"prodspec\"\u003e\n\u003cul\u003e\u003c\/ul\u003e\n\u003cbr\u003e\u003cstrong\u003eUser manual\u003c\/strong\u003e\u003cbr\u003e\u003cbr\u003e\n\u003cul\u003e\n\u003cli\u003e\u003ca href=\"https:\/\/charger.nitecore.com\/Uploads\/FLASHLIGHTS\/download\/nps200.pdf\"\u003eDownload in PDF\u003c\/a\u003e\u003c\/li\u003e\n\u003c\/ul\u003e\n\u003c\/div\u003e\n\u003cdiv class=\"prodspec textcenter\"\u003e\n\u003cimg src=\"https:\/\/cdn.shopify.com\/s\/files\/1\/0207\/6514\/files\/60days_medium.png?18198252489572110801\" alt=\"\"\u003e\u003cbr\u003e\u003cbr\u003e\u003cstrong\u003eWe believe in this product so strongly that we're giving you a 60 days money back guarantee! If for whatever reason you are unsatisfied with your purchase, ship the entire package back to us with your Order #number and we'll give you a full refund!\u003c\/strong\u003e\n\u003c\/div\u003e\n\u003c\/div\u003e\n\u003ca href=\"https:\/\/www.nitecorelights.com\/products\/nps400-421wh-portable-power-station?_pos=1\u0026amp;_sid=90bec8a9d\u0026amp;_ss=r#chooseoption\"\u003e\u003c\/a\u003e"}
Quick View
{"id":4684874481767,"title":"Nitecore - NPS200 (196.56Wh) Portable Power Station","handle":"nitecore-nps200-196-56wh-portable-power-station","description":"\u003cdiv id=\"product-description\" class=\"rte\"\u003e\n\u003cdiv class=\"prodcopy\"\u003e\n\u003cspan class=\"fonth1\"\u003eNPS200 - 196.56Wh (54,600mAh)\u003c\/span\u003e\u003cbr\u003e\u003cbr\u003e\u003cspan class=\"fonth2\"\u003eOur most lightweight power station to date. The latest fast-charging technology in a compact, ultra-portable design.\u003c\/span\u003e\u003cbr\u003e\u003cbr\u003e\u003cbr\u003e\u003cb\u003eWhether you're headed out for a few days or the whole week, you've got the perfect amount of power to keep your essentials charged from door to destination and back again.\u003c\/b\u003e\u003cbr\u003e\u003cbr\u003e\u003cb\u003eCOMPACT AND LIGHTWEIGHT -\u003cspan\u003e \u003c\/span\u003e\u003c\/b\u003eThe NPS200 Power Station delivers high-quality lithium power you can rely on, housed in an ultra-portable design made to take anywhere. One of the most lightweight power stations on the market and the lightest Nitecore Power Station to date.\u003cbr\u003e\u003cbr\u003e\u003cb\u003eULTRA FAST CHARGING -\u003cspan\u003e \u003c\/span\u003e\u003c\/b\u003eEquipped with the latest charging technology, including a high-speed Power Delivery port capable of charging USB-C laptops, tablets, mirrorless cameras, and phones in a fraction of the time.\u003cbr\u003e\u003cbr\u003e\u003cb\u003eSOLAR READY -\u003cspan\u003e \u003c\/span\u003e\u003c\/b\u003eCharge the NPS200 from the sun with our portable FSP100W solar panel while away from the grid and keep it topped off from a wall outlet when you're home.\u003cbr\u003e\u003cbr\u003e\u003cbr\u003e\u003cspan class=\"fonth3\"\u003e2 ways to charge the NPS200\u003c\/span\u003e\n\u003cdiv class=\"prodcopyline\"\u003e\u003cbr\u003e\u003c\/div\u003e\n\u003cimg src=\"https:\/\/cdn.shopify.com\/s\/files\/1\/0207\/6514\/files\/20200227175617_42337.jpg?v=1584195247\"\u003e\u003cbr\u003e\u003cbr\u003e\u003cb\u003e100W SOLAR PANEL -\u003c\/b\u003e\u003cspan\u003e \u003c\/span\u003eRecharge from the sun by connecting a compatible solar panel. Charge time is dependent on the size of the solar panel. The FSP100W will fully recharge the NPS200 in about 2 hours.\u003cbr\u003e\u003cbr\u003e\u003cb\u003ePLUG IT INTO THE WALL -\u003cspan\u003e \u003c\/span\u003e\u003c\/b\u003eFully recharges in 4 hours using included power supply. Plug it into the wall.\u003cbr\u003e\u003cbr\u003e\u003cbr\u003e\u003cbr\u003e\u003cbr\u003e\u003cbr\u003e\u003cspan class=\"fonth3\"\u003eWhat can the NPS200 Power?\u003c\/span\u003e\n\u003cdiv class=\"prodcopyline\"\u003e\u003cbr\u003e\u003c\/div\u003e\n\u003ciframe width=\"474\" height=\"270\" src=\"https:\/\/www.youtube-nocookie.com\/embed\/NPfWMyeIjLc\" frameborder=\"0\" allow=\"accelerometer; autoplay; encrypted-media; gyroscope; picture-in-picture\" allowfullscreen=\"\"\u003e\u003c\/iframe\u003e\u003cbr\u003e\u003ci\u003eWhat can it charge?\u003c\/i\u003e\u003cbr\u003e\u003cbr\u003e\n\u003ctable class=\"ansitable\"\u003e\n\u003ctbody\u003e\n\u003ctr class=\"ansiheader\"\u003e\n\u003ctd\u003eOutput\u003c\/td\u003e\n\u003ctd\u003eDevice\u003c\/td\u003e\n\u003ctd\u003eCharging Ability\u003c\/td\u003e\n\u003c\/tr\u003e\n\u003ctr class=\"ansiboldnum\"\u003e\n\u003ctd class=\"ansiboldfirst\"\u003eCig Lighter Out\u003c\/td\u003e\n\u003ctd\u003e12V\/5W LED Light\u003cbr\u003e\n\u003c\/td\u003e\n\u003ctd\u003e35h\u003cbr\u003e\n\u003c\/td\u003e\n\u003c\/tr\u003e\n\u003ctr class=\"ansiboldnum\"\u003e\n\u003ctd class=\"ansiboldfirst\" rowspan=\"3\"\u003eAC Out\u003c\/td\u003e\n\u003ctd\u003eMacBook\u003c\/td\u003e\n\u003ctd\u003e3 times\u003c\/td\u003e\n\u003c\/tr\u003e\n\u003ctr class=\"ansiboldnum\"\u003e\n\u003ctd\u003e32\" TV\u003c\/td\u003e\n\u003ctd\u003e3h\u003c\/td\u003e\n\u003c\/tr\u003e\n\u003ctr class=\"ansiboldnum\"\u003e\n\u003ctd\u003eDrone\u003c\/td\u003e\n\u003ctd\u003e4 times\u003c\/td\u003e\n\u003c\/tr\u003e\n\u003ctr class=\"ansiboldnum\"\u003e\n\u003ctd class=\"ansiboldfirst\" rowspan=\"3\"\u003eUSB Out\u003c\/td\u003e\n\u003ctd\u003eiPhone 8\u003cbr\u003e\n\u003c\/td\u003e\n\u003ctd\u003e25 times\u003c\/td\u003e\n\u003c\/tr\u003e\n\u003ctr class=\"ansiboldnum\"\u003e\n\u003ctd\u003eGoPro\u003cbr\u003e\n\u003c\/td\u003e\n\u003ctd\u003e35 times\u003cbr\u003e\n\u003c\/td\u003e\n\u003c\/tr\u003e\n\u003ctr class=\"ansiboldnum\"\u003e\n\u003ctd\u003eiPad Air 2\u003cbr\u003e\n\u003c\/td\u003e\n\u003ctd\u003e6 times\u003c\/td\u003e\n\u003c\/tr\u003e\n\u003ctr class=\"ansiboldnum\"\u003e\n\u003ctd class=\"ansiboldfirst\" rowspan=\"3\"\u003eUSB-C Out\u003c\/td\u003e\n\u003ctd\u003eMacBook Pro\u003cbr\u003e\n\u003c\/td\u003e\n\u003ctd\u003e3 times\u003c\/td\u003e\n\u003c\/tr\u003e\n\u003ctr class=\"ansiboldnum\"\u003e\n\u003ctd\u003eiPhone 11\u003cbr\u003e\n\u003c\/td\u003e\n\u003ctd\u003e15 times\u003cbr\u003e\n\u003c\/td\u003e\n\u003c\/tr\u003e\n\u003ctr class=\"ansiboldnum\"\u003e\n\u003ctd\u003eMate 30 Pro\u003cbr\u003e\n\u003c\/td\u003e\n\u003ctd\u003e10 times\u003c\/td\u003e\n\u003c\/tr\u003e\n\u003c\/tbody\u003e\n\u003c\/table\u003e\n\u003cbr\u003e\u003cbr\u003e\u003cspan class=\"fonth3\"\u003eWhat's in the Box\u003c\/span\u003e\n\u003cdiv class=\"prodcopyline\"\u003e \u003c\/div\u003e\n\u003cul\u003e\n\u003cli\u003e\u003cb\u003e1x NPS200 Portable Power Station\u003c\/b\u003e\u003c\/li\u003e\n\u003cli\u003e1x AC Adapter\u003c\/li\u003e\n\u003cli\u003e1x Power Cord\u003cbr\u003e\n\u003c\/li\u003e\n\u003c\/ul\u003e\n\u003cbr\u003e\n\u003cdiv class=\"nwgbundlebox\"\u003e\u003cbr\u003e\u003c\/div\u003e\n\u003cbr\u003e\u003cbr\u003e\n\u003c\/div\u003e\n\u003cdiv class=\"prodlifesize\"\u003e\u003cimg src=\"https:\/\/cdn.shopify.com\/s\/files\/1\/0207\/6514\/files\/lifesize-nps200.png?v=1584182583\" alt=\"Actual size\"\u003e\u003c\/div\u003e\n\u003cdiv class=\"prodspectable\"\u003e\n\u003ctable class=\"specstable\"\u003e\n\u003ccaption\u003eSpecifications\u003c\/caption\u003e\n\u003ctbody\u003e\n\u003ctr\u003e\n\u003ctd\u003eCell\u003cbr\u003e\n\u003c\/td\u003e\n\u003ctd\u003e18650 Li-ion Batteries\u003cbr\u003e\n\u003c\/td\u003e\n\u003c\/tr\u003e\n\u003ctr\u003e\n\u003ctd\u003eCapacity\u003cbr\u003e\n\u003c\/td\u003e\n\u003ctd\u003e196.56Wh (10.8V, 18.2Ah) (54,600mAh)\u003cbr\u003e\n\u003c\/td\u003e\n\u003c\/tr\u003e\n\u003ctr\u003e\n\u003ctd\u003eDC Input\u003cbr\u003e\n\u003c\/td\u003e\n\u003ctd\u003e14.4V-26V, up to 10A (160w max)\u003c\/td\u003e\n\u003c\/tr\u003e\n\u003ctr\u003e\n\u003ctd\u003eAC Output\u003cbr\u003e\n\u003c\/td\u003e\n\u003ctd\u003e220V~0.68A 50Hz, Pure Sine Wave (150W max)\u003cbr\u003e\n\u003c\/td\u003e\n\u003c\/tr\u003e\n\u003ctr\u003e\n\u003ctd\u003eCig Lighter Output\u003cbr\u003e\n\u003c\/td\u003e\n\u003ctd\u003e12V-10A\u003c\/td\u003e\n\u003c\/tr\u003e\n\u003ctr\u003e\n\u003ctd\u003eDC Output\u003cbr\u003e\n\u003c\/td\u003e\n\u003ctd\u003e\n\u003cdiv\u003e\u003cbr\u003e\u003c\/div\u003e\n\u003cspan\u003e12V-10A\u003c\/span\u003e\u003cbr\u003e\n\u003c\/td\u003e\n\u003c\/tr\u003e\n\u003ctr\u003e\n\u003ctd\u003eUSB Output\u003c\/td\u003e\n\u003ctd\u003e\u003cspan\u003e5V-2.4A (12W max each port)\u003c\/span\u003e\u003c\/td\u003e\n\u003c\/tr\u003e\n\u003ctr\u003e\n\u003ctd\u003eUSB QC Output\u003c\/td\u003e\n\u003ctd\u003e\n\u003cdiv\u003e\u003cbr\u003e\u003c\/div\u003e\n\u003cspan\u003e5V-2.4A \/ 9V-2A (18W max)\u003c\/span\u003e\n\u003c\/td\u003e\n\u003c\/tr\u003e\n\u003ctr\u003e\n\u003ctd\u003eUSB-C Output\u003c\/td\u003e\n\u003ctd\u003e\n\u003cdiv\u003e\u003cbr\u003e\u003c\/div\u003e\n\u003cspan\u003e5V-2.4A \/ 9V-3A \/ 12V-3A \/ 15V-3A \/ 20V-3A (60W max)\u003c\/span\u003e\u003cspan\u003e\u003c\/span\u003e\n\u003c\/td\u003e\n\u003c\/tr\u003e\n\u003ctr\u003e\n\u003ctd\u003eOperating Temp\u003c\/td\u003e\n\u003ctd\u003e\u003cspan\u003e-10-40C (14-104F)\u003c\/span\u003e\u003c\/td\u003e\n\u003c\/tr\u003e\n\u003c\/tbody\u003e\n\u003c\/table\u003e\n\u003ctable class=\"specstable\"\u003e\n\u003ccaption\u003eDimensions\u003c\/caption\u003e\n\u003ctbody\u003e\n\u003ctr\u003e\n\u003ctd\u003eLength\u003c\/td\u003e\n\u003ctd\u003e209mm (8.23\")\u003c\/td\u003e\n\u003c\/tr\u003e\n\u003ctr\u003e\n\u003ctd\u003eHeight\u003cbr\u003e\n\u003c\/td\u003e\n\u003ctd\u003e156.3mm (6.15\")\u003c\/td\u003e\n\u003c\/tr\u003e\n\u003ctr\u003e\n\u003ctd\u003eDepth\u003cbr\u003e\n\u003c\/td\u003e\n\u003ctd\u003e137.3mm (5.41\")\u003c\/td\u003e\n\u003c\/tr\u003e\n\u003ctr\u003e\n\u003ctd\u003eWeight\u003c\/td\u003e\n\u003ctd\u003e3.35kg (7.39lbs)\u003c\/td\u003e\n\u003c\/tr\u003e\n\u003c\/tbody\u003e\n\u003c\/table\u003e\n\u003c\/div\u003e\n\u003cdiv class=\"prodspec textcenter\"\u003e\n\u003cstrong\u003e\"Bought this for the regulated 12 volt power to use with my portable satellite phone setup. The other ports are a bonus. Works great so far keeping me in touch in remote areas.\"\u003c\/strong\u003e\u003cbr\u003e\u003cbr\u003e\u003cem\u003eby Nimras L.\u003c\/em\u003e\u003cbr\u003e\u003cbr\u003e\n\u003cdiv id=\"y-badges\" class=\"yotpo badge badge-init yotpo-small\" data-yotpo-element-id=\"1\"\u003e\n\u003cdiv class=\"y-badge yotpo-display-wrapper\"\u003e\n\u003cimg src=\"https:\/\/staticw2.yotpo.com\/assets\/badge.png\" class=\"y-badge-image\" alt=\"2,039\" tabindex=\"0\"\u003e\n\u003cdiv class=\"y-badge-reviews\"\u003e2,039\u003c\/div\u003e\n\u003cspan class=\"y-badge-stars\"\u003e\u003cspan class=\"yotpo-icon yotpo-icon-star rating-star pull-left\"\u003e\u003c\/span\u003e\u003cspan class=\"yotpo-icon yotpo-icon-star rating-star pull-left\"\u003e\u003c\/span\u003e\u003cspan class=\"yotpo-icon yotpo-icon-star rating-star pull-left\"\u003e\u003c\/span\u003e\u003cspan class=\"yotpo-icon yotpo-icon-star rating-star pull-left\"\u003e\u003c\/span\u003e\u003cspan class=\"yotpo-icon yotpo-icon-star rating-star pull-left\"\u003e\u003c\/span\u003e\u003cspan class=\"sr-only\"\u003e4.8 star rating\u003c\/span\u003e\u003c\/span\u003e\n\u003cdiv class=\"y-badges-certified\"\u003eCERTIFIED REVIEWS\u003c\/div\u003e\n\u003cdiv class=\"y-powered-by\"\u003ePowered by YOTP\u003c\/div\u003e\n\u003c\/div\u003e\n\u003c\/div\u003e\n\u003c\/div\u003e\n\u003cdiv class=\"prodspec\"\u003e\n\u003cul\u003e\u003c\/ul\u003e\n\u003cbr\u003e\u003cstrong\u003eUser manual\u003c\/strong\u003e\u003cbr\u003e\u003cbr\u003e\n\u003cul\u003e\n\u003cli\u003e\u003ca href=\"https:\/\/charger.nitecore.com\/Uploads\/FLASHLIGHTS\/download\/nps200.pdf\"\u003eDownload in PDF\u003c\/a\u003e\u003c\/li\u003e\n\u003c\/ul\u003e\n\u003c\/div\u003e\n\u003cdiv class=\"prodspec textcenter\"\u003e\n\u003cimg src=\"https:\/\/cdn.shopify.com\/s\/files\/1\/0207\/6514\/files\/60days_medium.png?18198252489572110801\" alt=\"\"\u003e\u003cbr\u003e\u003cbr\u003e\u003cstrong\u003eWe believe in this product so strongly that we're giving you a 60 days money back guarantee! If for whatever reason you are unsatisfied with your purchase, ship the entire package back to us with your Order #number and we'll give you a full refund!\u003c\/strong\u003e\n\u003c\/div\u003e\n\u003c\/div\u003e\n\u003ca href=\"https:\/\/www.nitecorelights.com\/products\/nps200-54600mah-portable-power-station?_pos=1\u0026amp;_sid=ebcb4c896\u0026amp;_ss=r#chooseoption\"\u003e\u003c\/a\u003e","published_at":"2020-08-30T11:45:59+03:00","created_at":"2020-08-30T11:45:58+03:00","vendor":"alazame","type":"","tags":["nitecore"],"price":12000,"price_min":12000,"price_max":12000,"available":false,"price_varies":false,"compare_at_price":null,"compare_at_price_min":0,"compare_at_price_max":0,"compare_at_price_varies":false,"variants":[{"id":32790936649831,"title":"Default Title","option1":"Default Title","option2":null,"option3":null,"sku":"AZ-80740239842","requires_shipping":true,"taxable":false,"featured_image":null,"available":false,"name":"Nitecore - NPS200 (196.56Wh) Portable Power Station","public_title":null,"options":["Default Title"],"price":12000,"weight":0,"compare_at_price":null,"inventory_management":"shopify","barcode":""}],"images":["\/\/cdn.shopify.com\/s\/files\/1\/0016\/5304\/7399\/products\/N03-EBAC001-BK_product_36626307_20200406194553_01_515.jpg?v=1598777159"],"featured_image":"\/\/cdn.shopify.com\/s\/files\/1\/0016\/5304\/7399\/products\/N03-EBAC001-BK_product_36626307_20200406194553_01_515.jpg?v=1598777159","options":["Title"],"media":[{"alt":null,"id":7922843058279,"position":1,"preview_image":{"aspect_ratio":1.0,"height":515,"width":515,"src":"https:\/\/cdn.shopify.com\/s\/files\/1\/0016\/5304\/7399\/products\/N03-EBAC001-BK_product_36626307_20200406194553_01_515.jpg?v=1598777159"},"aspect_ratio":1.0,"height":515,"media_type":"image","src":"https:\/\/cdn.shopify.com\/s\/files\/1\/0016\/5304\/7399\/products\/N03-EBAC001-BK_product_36626307_20200406194553_01_515.jpg?v=1598777159","width":515}],"content":"\u003cdiv id=\"product-description\" class=\"rte\"\u003e\n\u003cdiv class=\"prodcopy\"\u003e\n\u003cspan class=\"fonth1\"\u003eNPS200 - 196.56Wh (54,600mAh)\u003c\/span\u003e\u003cbr\u003e\u003cbr\u003e\u003cspan class=\"fonth2\"\u003eOur most lightweight power station to date. The latest fast-charging technology in a compact, ultra-portable design.\u003c\/span\u003e\u003cbr\u003e\u003cbr\u003e\u003cbr\u003e\u003cb\u003eWhether you're headed out for a few days or the whole week, you've got the perfect amount of power to keep your essentials charged from door to destination and back again.\u003c\/b\u003e\u003cbr\u003e\u003cbr\u003e\u003cb\u003eCOMPACT AND LIGHTWEIGHT -\u003cspan\u003e \u003c\/span\u003e\u003c\/b\u003eThe NPS200 Power Station delivers high-quality lithium power you can rely on, housed in an ultra-portable design made to take anywhere. One of the most lightweight power stations on the market and the lightest Nitecore Power Station to date.\u003cbr\u003e\u003cbr\u003e\u003cb\u003eULTRA FAST CHARGING -\u003cspan\u003e \u003c\/span\u003e\u003c\/b\u003eEquipped with the latest charging technology, including a high-speed Power Delivery port capable of charging USB-C laptops, tablets, mirrorless cameras, and phones in a fraction of the time.\u003cbr\u003e\u003cbr\u003e\u003cb\u003eSOLAR READY -\u003cspan\u003e \u003c\/span\u003e\u003c\/b\u003eCharge the NPS200 from the sun with our portable FSP100W solar panel while away from the grid and keep it topped off from a wall outlet when you're home.\u003cbr\u003e\u003cbr\u003e\u003cbr\u003e\u003cspan class=\"fonth3\"\u003e2 ways to charge the NPS200\u003c\/span\u003e\n\u003cdiv class=\"prodcopyline\"\u003e\u003cbr\u003e\u003c\/div\u003e\n\u003cimg src=\"https:\/\/cdn.shopify.com\/s\/files\/1\/0207\/6514\/files\/20200227175617_42337.jpg?v=1584195247\"\u003e\u003cbr\u003e\u003cbr\u003e\u003cb\u003e100W SOLAR PANEL -\u003c\/b\u003e\u003cspan\u003e \u003c\/span\u003eRecharge from the sun by connecting a compatible solar panel. Charge time is dependent on the size of the solar panel. The FSP100W will fully recharge the NPS200 in about 2 hours.\u003cbr\u003e\u003cbr\u003e\u003cb\u003ePLUG IT INTO THE WALL -\u003cspan\u003e \u003c\/span\u003e\u003c\/b\u003eFully recharges in 4 hours using included power supply. Plug it into the wall.\u003cbr\u003e\u003cbr\u003e\u003cbr\u003e\u003cbr\u003e\u003cbr\u003e\u003cbr\u003e\u003cspan class=\"fonth3\"\u003eWhat can the NPS200 Power?\u003c\/span\u003e\n\u003cdiv class=\"prodcopyline\"\u003e\u003cbr\u003e\u003c\/div\u003e\n\u003ciframe width=\"474\" height=\"270\" src=\"https:\/\/www.youtube-nocookie.com\/embed\/NPfWMyeIjLc\" frameborder=\"0\" allow=\"accelerometer; autoplay; encrypted-media; gyroscope; picture-in-picture\" allowfullscreen=\"\"\u003e\u003c\/iframe\u003e\u003cbr\u003e\u003ci\u003eWhat can it charge?\u003c\/i\u003e\u003cbr\u003e\u003cbr\u003e\n\u003ctable class=\"ansitable\"\u003e\n\u003ctbody\u003e\n\u003ctr class=\"ansiheader\"\u003e\n\u003ctd\u003eOutput\u003c\/td\u003e\n\u003ctd\u003eDevice\u003c\/td\u003e\n\u003ctd\u003eCharging Ability\u003c\/td\u003e\n\u003c\/tr\u003e\n\u003ctr class=\"ansiboldnum\"\u003e\n\u003ctd class=\"ansiboldfirst\"\u003eCig Lighter Out\u003c\/td\u003e\n\u003ctd\u003e12V\/5W LED Light\u003cbr\u003e\n\u003c\/td\u003e\n\u003ctd\u003e35h\u003cbr\u003e\n\u003c\/td\u003e\n\u003c\/tr\u003e\n\u003ctr class=\"ansiboldnum\"\u003e\n\u003ctd class=\"ansiboldfirst\" rowspan=\"3\"\u003eAC Out\u003c\/td\u003e\n\u003ctd\u003eMacBook\u003c\/td\u003e\n\u003ctd\u003e3 times\u003c\/td\u003e\n\u003c\/tr\u003e\n\u003ctr class=\"ansiboldnum\"\u003e\n\u003ctd\u003e32\" TV\u003c\/td\u003e\n\u003ctd\u003e3h\u003c\/td\u003e\n\u003c\/tr\u003e\n\u003ctr class=\"ansiboldnum\"\u003e\n\u003ctd\u003eDrone\u003c\/td\u003e\n\u003ctd\u003e4 times\u003c\/td\u003e\n\u003c\/tr\u003e\n\u003ctr class=\"ansiboldnum\"\u003e\n\u003ctd class=\"ansiboldfirst\" rowspan=\"3\"\u003eUSB Out\u003c\/td\u003e\n\u003ctd\u003eiPhone 8\u003cbr\u003e\n\u003c\/td\u003e\n\u003ctd\u003e25 times\u003c\/td\u003e\n\u003c\/tr\u003e\n\u003ctr class=\"ansiboldnum\"\u003e\n\u003ctd\u003eGoPro\u003cbr\u003e\n\u003c\/td\u003e\n\u003ctd\u003e35 times\u003cbr\u003e\n\u003c\/td\u003e\n\u003c\/tr\u003e\n\u003ctr class=\"ansiboldnum\"\u003e\n\u003ctd\u003eiPad Air 2\u003cbr\u003e\n\u003c\/td\u003e\n\u003ctd\u003e6 times\u003c\/td\u003e\n\u003c\/tr\u003e\n\u003ctr class=\"ansiboldnum\"\u003e\n\u003ctd class=\"ansiboldfirst\" rowspan=\"3\"\u003eUSB-C Out\u003c\/td\u003e\n\u003ctd\u003eMacBook Pro\u003cbr\u003e\n\u003c\/td\u003e\n\u003ctd\u003e3 times\u003c\/td\u003e\n\u003c\/tr\u003e\n\u003ctr class=\"ansiboldnum\"\u003e\n\u003ctd\u003eiPhone 11\u003cbr\u003e\n\u003c\/td\u003e\n\u003ctd\u003e15 times\u003cbr\u003e\n\u003c\/td\u003e\n\u003c\/tr\u003e\n\u003ctr class=\"ansiboldnum\"\u003e\n\u003ctd\u003eMate 30 Pro\u003cbr\u003e\n\u003c\/td\u003e\n\u003ctd\u003e10 times\u003c\/td\u003e\n\u003c\/tr\u003e\n\u003c\/tbody\u003e\n\u003c\/table\u003e\n\u003cbr\u003e\u003cbr\u003e\u003cspan class=\"fonth3\"\u003eWhat's in the Box\u003c\/span\u003e\n\u003cdiv class=\"prodcopyline\"\u003e \u003c\/div\u003e\n\u003cul\u003e\n\u003cli\u003e\u003cb\u003e1x NPS200 Portable Power Station\u003c\/b\u003e\u003c\/li\u003e\n\u003cli\u003e1x AC Adapter\u003c\/li\u003e\n\u003cli\u003e1x Power Cord\u003cbr\u003e\n\u003c\/li\u003e\n\u003c\/ul\u003e\n\u003cbr\u003e\n\u003cdiv class=\"nwgbundlebox\"\u003e\u003cbr\u003e\u003c\/div\u003e\n\u003cbr\u003e\u003cbr\u003e\n\u003c\/div\u003e\n\u003cdiv class=\"prodlifesize\"\u003e\u003cimg src=\"https:\/\/cdn.shopify.com\/s\/files\/1\/0207\/6514\/files\/lifesize-nps200.png?v=1584182583\" alt=\"Actual size\"\u003e\u003c\/div\u003e\n\u003cdiv class=\"prodspectable\"\u003e\n\u003ctable class=\"specstable\"\u003e\n\u003ccaption\u003eSpecifications\u003c\/caption\u003e\n\u003ctbody\u003e\n\u003ctr\u003e\n\u003ctd\u003eCell\u003cbr\u003e\n\u003c\/td\u003e\n\u003ctd\u003e18650 Li-ion Batteries\u003cbr\u003e\n\u003c\/td\u003e\n\u003c\/tr\u003e\n\u003ctr\u003e\n\u003ctd\u003eCapacity\u003cbr\u003e\n\u003c\/td\u003e\n\u003ctd\u003e196.56Wh (10.8V, 18.2Ah) (54,600mAh)\u003cbr\u003e\n\u003c\/td\u003e\n\u003c\/tr\u003e\n\u003ctr\u003e\n\u003ctd\u003eDC Input\u003cbr\u003e\n\u003c\/td\u003e\n\u003ctd\u003e14.4V-26V, up to 10A (160w max)\u003c\/td\u003e\n\u003c\/tr\u003e\n\u003ctr\u003e\n\u003ctd\u003eAC Output\u003cbr\u003e\n\u003c\/td\u003e\n\u003ctd\u003e220V~0.68A 50Hz, Pure Sine Wave (150W max)\u003cbr\u003e\n\u003c\/td\u003e\n\u003c\/tr\u003e\n\u003ctr\u003e\n\u003ctd\u003eCig Lighter Output\u003cbr\u003e\n\u003c\/td\u003e\n\u003ctd\u003e12V-10A\u003c\/td\u003e\n\u003c\/tr\u003e\n\u003ctr\u003e\n\u003ctd\u003eDC Output\u003cbr\u003e\n\u003c\/td\u003e\n\u003ctd\u003e\n\u003cdiv\u003e\u003cbr\u003e\u003c\/div\u003e\n\u003cspan\u003e12V-10A\u003c\/span\u003e\u003cbr\u003e\n\u003c\/td\u003e\n\u003c\/tr\u003e\n\u003ctr\u003e\n\u003ctd\u003eUSB Output\u003c\/td\u003e\n\u003ctd\u003e\u003cspan\u003e5V-2.4A (12W max each port)\u003c\/span\u003e\u003c\/td\u003e\n\u003c\/tr\u003e\n\u003ctr\u003e\n\u003ctd\u003eUSB QC Output\u003c\/td\u003e\n\u003ctd\u003e\n\u003cdiv\u003e\u003cbr\u003e\u003c\/div\u003e\n\u003cspan\u003e5V-2.4A \/ 9V-2A (18W max)\u003c\/span\u003e\n\u003c\/td\u003e\n\u003c\/tr\u003e\n\u003ctr\u003e\n\u003ctd\u003eUSB-C Output\u003c\/td\u003e\n\u003ctd\u003e\n\u003cdiv\u003e\u003cbr\u003e\u003c\/div\u003e\n\u003cspan\u003e5V-2.4A \/ 9V-3A \/ 12V-3A \/ 15V-3A \/ 20V-3A (60W max)\u003c\/span\u003e\u003cspan\u003e\u003c\/span\u003e\n\u003c\/td\u003e\n\u003c\/tr\u003e\n\u003ctr\u003e\n\u003ctd\u003eOperating Temp\u003c\/td\u003e\n\u003ctd\u003e\u003cspan\u003e-10-40C (14-104F)\u003c\/span\u003e\u003c\/td\u003e\n\u003c\/tr\u003e\n\u003c\/tbody\u003e\n\u003c\/table\u003e\n\u003ctable class=\"specstable\"\u003e\n\u003ccaption\u003eDimensions\u003c\/caption\u003e\n\u003ctbody\u003e\n\u003ctr\u003e\n\u003ctd\u003eLength\u003c\/td\u003e\n\u003ctd\u003e209mm (8.23\")\u003c\/td\u003e\n\u003c\/tr\u003e\n\u003ctr\u003e\n\u003ctd\u003eHeight\u003cbr\u003e\n\u003c\/td\u003e\n\u003ctd\u003e156.3mm (6.15\")\u003c\/td\u003e\n\u003c\/tr\u003e\n\u003ctr\u003e\n\u003ctd\u003eDepth\u003cbr\u003e\n\u003c\/td\u003e\n\u003ctd\u003e137.3mm (5.41\")\u003c\/td\u003e\n\u003c\/tr\u003e\n\u003ctr\u003e\n\u003ctd\u003eWeight\u003c\/td\u003e\n\u003ctd\u003e3.35kg (7.39lbs)\u003c\/td\u003e\n\u003c\/tr\u003e\n\u003c\/tbody\u003e\n\u003c\/table\u003e\n\u003c\/div\u003e\n\u003cdiv class=\"prodspec textcenter\"\u003e\n\u003cstrong\u003e\"Bought this for the regulated 12 volt power to use with my portable satellite phone setup. The other ports are a bonus. Works great so far keeping me in touch in remote areas.\"\u003c\/strong\u003e\u003cbr\u003e\u003cbr\u003e\u003cem\u003eby Nimras L.\u003c\/em\u003e\u003cbr\u003e\u003cbr\u003e\n\u003cdiv id=\"y-badges\" class=\"yotpo badge badge-init yotpo-small\" data-yotpo-element-id=\"1\"\u003e\n\u003cdiv class=\"y-badge yotpo-display-wrapper\"\u003e\n\u003cimg src=\"https:\/\/staticw2.yotpo.com\/assets\/badge.png\" class=\"y-badge-image\" alt=\"2,039\" tabindex=\"0\"\u003e\n\u003cdiv class=\"y-badge-reviews\"\u003e2,039\u003c\/div\u003e\n\u003cspan class=\"y-badge-stars\"\u003e\u003cspan class=\"yotpo-icon yotpo-icon-star rating-star pull-left\"\u003e\u003c\/span\u003e\u003cspan class=\"yotpo-icon yotpo-icon-star rating-star pull-left\"\u003e\u003c\/span\u003e\u003cspan class=\"yotpo-icon yotpo-icon-star rating-star pull-left\"\u003e\u003c\/span\u003e\u003cspan class=\"yotpo-icon yotpo-icon-star rating-star pull-left\"\u003e\u003c\/span\u003e\u003cspan class=\"yotpo-icon yotpo-icon-star rating-star pull-left\"\u003e\u003c\/span\u003e\u003cspan class=\"sr-only\"\u003e4.8 star rating\u003c\/span\u003e\u003c\/span\u003e\n\u003cdiv class=\"y-badges-certified\"\u003eCERTIFIED REVIEWS\u003c\/div\u003e\n\u003cdiv class=\"y-powered-by\"\u003ePowered by YOTP\u003c\/div\u003e\n\u003c\/div\u003e\n\u003c\/div\u003e\n\u003c\/div\u003e\n\u003cdiv class=\"prodspec\"\u003e\n\u003cul\u003e\u003c\/ul\u003e\n\u003cbr\u003e\u003cstrong\u003eUser manual\u003c\/strong\u003e\u003cbr\u003e\u003cbr\u003e\n\u003cul\u003e\n\u003cli\u003e\u003ca href=\"https:\/\/charger.nitecore.com\/Uploads\/FLASHLIGHTS\/download\/nps200.pdf\"\u003eDownload in PDF\u003c\/a\u003e\u003c\/li\u003e\n\u003c\/ul\u003e\n\u003c\/div\u003e\n\u003cdiv class=\"prodspec textcenter\"\u003e\n\u003cimg src=\"https:\/\/cdn.shopify.com\/s\/files\/1\/0207\/6514\/files\/60days_medium.png?18198252489572110801\" alt=\"\"\u003e\u003cbr\u003e\u003cbr\u003e\u003cstrong\u003eWe believe in this product so strongly that we're giving you a 60 days money back guarantee! If for whatever reason you are unsatisfied with your purchase, ship the entire package back to us with your Order #number and we'll give you a full refund!\u003c\/strong\u003e\n\u003c\/div\u003e\n\u003c\/div\u003e\n\u003ca href=\"https:\/\/www.nitecorelights.com\/products\/nps200-54600mah-portable-power-station?_pos=1\u0026amp;_sid=ebcb4c896\u0026amp;_ss=r#chooseoption\"\u003e\u003c\/a\u003e"}
Quick View
{"id":4752473784423,"title":"Nitecore - FSP100","handle":"nitecore-fsp100","description":"\u003cspan class=\"dt\" data-mce-fragment=\"1\"\u003eSpecifications\u003c\/span\u003e\u003cspan class=\"dd\" data-mce-fragment=\"1\"\u003eDimensions:\u003cbr data-mce-fragment=\"1\"\u003eUnfolded: 58cm x 143cm x 2.5cm (22.8\" x 56.3\" x 1.0\")\u003cbr data-mce-fragment=\"1\"\u003eFolded: 29cm x 34cm x 7cm (11.4\" x 13.4\" x 2.8\")\u003cbr data-mce-fragment=\"1\"\u003eWeight: 2.1kg (4.6lbs)\u003cbr data-mce-fragment=\"1\"\u003ePanel Number: 8\u003cbr data-mce-fragment=\"1\"\u003eCell Efficiency: 24%\u003cbr data-mce-fragment=\"1\"\u003eOperating Current: DC Output 5.4A\u003cbr data-mce-fragment=\"1\"\u003eOperating Voltage: DC Output 18V (MAX)\u003cbr data-mce-fragment=\"1\"\u003eTotal Output Power: 100W (MAX)\u003cbr data-mce-fragment=\"1\"\u003eOutput Ports: 7.9*5.5mm, USB-A x 2, USB-C\u003cbr data-mce-fragment=\"1\"\u003eUSB-A Output: 5V⎓3A\u003cbr data-mce-fragment=\"1\"\u003eUSB-C Output: 5V⎓3A\u003cbr data-mce-fragment=\"1\"\u003e(USB Output: Total 3A MAX)\u003c\/span\u003e","published_at":"2020-11-24T15:55:04+03:00","created_at":"2020-11-24T15:55:03+03:00","vendor":"alazame","type":"","tags":["nitecore"],"price":11000,"price_min":11000,"price_max":11000,"available":true,"price_varies":false,"compare_at_price":null,"compare_at_price_min":0,"compare_at_price_max":0,"compare_at_price_varies":false,"variants":[{"id":33036477759591,"title":"Default Title","option1":"Default Title","option2":null,"option3":null,"sku":"380397420937402","requires_shipping":true,"taxable":true,"featured_image":null,"available":true,"name":"Nitecore - FSP100","public_title":null,"options":["Default Title"],"price":11000,"weight":0,"compare_at_price":null,"inventory_management":null,"barcode":""}],"images":["\/\/cdn.shopify.com\/s\/files\/1\/0016\/5304\/7399\/products\/202006151633133669_1200x1200_88356d48-5b94-4b09-b465-29ecd0b9f69f.png?v=1606222506","\/\/cdn.shopify.com\/s\/files\/1\/0016\/5304\/7399\/products\/20200615163447_66034_1280x1280_3c715810-6491-41da-ba34-1dcecafd166d.jpg?v=1606222506","\/\/cdn.shopify.com\/s\/files\/1\/0016\/5304\/7399\/products\/20200615163451_35030_1280x1280_aad6cab6-0bae-4bcc-91fb-00e969432eaf.jpg?v=1606222507","\/\/cdn.shopify.com\/s\/files\/1\/0016\/5304\/7399\/products\/20200615163455_59891_1280x1280_22d52546-8fbf-4dd6-b932-11381188fb71.jpg?v=1606222507","\/\/cdn.shopify.com\/s\/files\/1\/0016\/5304\/7399\/products\/20200615163500_87913_1280x1280_8d632177-552c-411b-92ad-9653db0161a1.jpg?v=1606222507","\/\/cdn.shopify.com\/s\/files\/1\/0016\/5304\/7399\/products\/20200615163502_23032_1280x1280_e1f31b8d-d091-4183-853c-570f861c05f8.jpg?v=1606222507","\/\/cdn.shopify.com\/s\/files\/1\/0016\/5304\/7399\/products\/20200615163504_18670_1280x1280_4b05aae0-0271-455e-8c11-a03bf88b9eff.jpg?v=1606222507","\/\/cdn.shopify.com\/s\/files\/1\/0016\/5304\/7399\/products\/20200615163506_15840_1280x1280_97ec00fb-3fe1-4020-b798-30c4e17c2f9e.jpg?v=1606222507","\/\/cdn.shopify.com\/s\/files\/1\/0016\/5304\/7399\/products\/20200615163508_89385_1280x1280_d96addab-f5b1-4eb7-bcca-e5b6d0bc599c.jpg?v=1606222507","\/\/cdn.shopify.com\/s\/files\/1\/0016\/5304\/7399\/products\/20200615163510_75414_1280x1280_9b0ba51a-25ad-446c-a460-5ac195b9dd32.jpg?v=1606222508"],"featured_image":"\/\/cdn.shopify.com\/s\/files\/1\/0016\/5304\/7399\/products\/202006151633133669_1200x1200_88356d48-5b94-4b09-b465-29ecd0b9f69f.png?v=1606222506","options":["Title"],"media":[{"alt":null,"id":8299457380455,"position":1,"preview_image":{"aspect_ratio":1.0,"height":1200,"width":1200,"src":"https:\/\/cdn.shopify.com\/s\/files\/1\/0016\/5304\/7399\/products\/202006151633133669_1200x1200_88356d48-5b94-4b09-b465-29ecd0b9f69f.png?v=1606222506"},"aspect_ratio":1.0,"height":1200,"media_type":"image","src":"https:\/\/cdn.shopify.com\/s\/files\/1\/0016\/5304\/7399\/products\/202006151633133669_1200x1200_88356d48-5b94-4b09-b465-29ecd0b9f69f.png?v=1606222506","width":1200},{"alt":null,"id":8299457413223,"position":2,"preview_image":{"aspect_ratio":1.0,"height":1280,"width":1280,"src":"https:\/\/cdn.shopify.com\/s\/files\/1\/0016\/5304\/7399\/products\/20200615163447_66034_1280x1280_3c715810-6491-41da-ba34-1dcecafd166d.jpg?v=1606222506"},"aspect_ratio":1.0,"height":1280,"media_type":"image","src":"https:\/\/cdn.shopify.com\/s\/files\/1\/0016\/5304\/7399\/products\/20200615163447_66034_1280x1280_3c715810-6491-41da-ba34-1dcecafd166d.jpg?v=1606222506","width":1280},{"alt":null,"id":8299457445991,"position":3,"preview_image":{"aspect_ratio":1.0,"height":1280,"width":1280,"src":"https:\/\/cdn.shopify.com\/s\/files\/1\/0016\/5304\/7399\/products\/20200615163451_35030_1280x1280_aad6cab6-0bae-4bcc-91fb-00e969432eaf.jpg?v=1606222507"},"aspect_ratio":1.0,"height":1280,"media_type":"image","src":"https:\/\/cdn.shopify.com\/s\/files\/1\/0016\/5304\/7399\/products\/20200615163451_35030_1280x1280_aad6cab6-0bae-4bcc-91fb-00e969432eaf.jpg?v=1606222507","width":1280},{"alt":null,"id":8299457478759,"position":4,"preview_image":{"aspect_ratio":1.0,"height":1280,"width":1280,"src":"https:\/\/cdn.shopify.com\/s\/files\/1\/0016\/5304\/7399\/products\/20200615163455_59891_1280x1280_22d52546-8fbf-4dd6-b932-11381188fb71.jpg?v=1606222506"},"aspect_ratio":1.0,"height":1280,"media_type":"image","src":"https:\/\/cdn.shopify.com\/s\/files\/1\/0016\/5304\/7399\/products\/20200615163455_59891_1280x1280_22d52546-8fbf-4dd6-b932-11381188fb71.jpg?v=1606222506","width":1280},{"alt":null,"id":8299457511527,"position":5,"preview_image":{"aspect_ratio":1.0,"height":1280,"width":1280,"src":"https:\/\/cdn.shopify.com\/s\/files\/1\/0016\/5304\/7399\/products\/20200615163500_87913_1280x1280_8d632177-552c-411b-92ad-9653db0161a1.jpg?v=1606222507"},"aspect_ratio":1.0,"height":1280,"media_type":"image","src":"https:\/\/cdn.shopify.com\/s\/files\/1\/0016\/5304\/7399\/products\/20200615163500_87913_1280x1280_8d632177-552c-411b-92ad-9653db0161a1.jpg?v=1606222507","width":1280},{"alt":null,"id":8299457544295,"position":6,"preview_image":{"aspect_ratio":1.0,"height":1280,"width":1280,"src":"https:\/\/cdn.shopify.com\/s\/files\/1\/0016\/5304\/7399\/products\/20200615163502_23032_1280x1280_e1f31b8d-d091-4183-853c-570f861c05f8.jpg?v=1606222507"},"aspect_ratio":1.0,"height":1280,"media_type":"image","src":"https:\/\/cdn.shopify.com\/s\/files\/1\/0016\/5304\/7399\/products\/20200615163502_23032_1280x1280_e1f31b8d-d091-4183-853c-570f861c05f8.jpg?v=1606222507","width":1280},{"alt":null,"id":8299457577063,"position":7,"preview_image":{"aspect_ratio":1.0,"height":1280,"width":1280,"src":"https:\/\/cdn.shopify.com\/s\/files\/1\/0016\/5304\/7399\/products\/20200615163504_18670_1280x1280_4b05aae0-0271-455e-8c11-a03bf88b9eff.jpg?v=1606222507"},"aspect_ratio":1.0,"height":1280,"media_type":"image","src":"https:\/\/cdn.shopify.com\/s\/files\/1\/0016\/5304\/7399\/products\/20200615163504_18670_1280x1280_4b05aae0-0271-455e-8c11-a03bf88b9eff.jpg?v=1606222507","width":1280},{"alt":null,"id":8299457609831,"position":8,"preview_image":{"aspect_ratio":1.0,"height":1280,"width":1280,"src":"https:\/\/cdn.shopify.com\/s\/files\/1\/0016\/5304\/7399\/products\/20200615163506_15840_1280x1280_97ec00fb-3fe1-4020-b798-30c4e17c2f9e.jpg?v=1606222507"},"aspect_ratio":1.0,"height":1280,"media_type":"image","src":"https:\/\/cdn.shopify.com\/s\/files\/1\/0016\/5304\/7399\/products\/20200615163506_15840_1280x1280_97ec00fb-3fe1-4020-b798-30c4e17c2f9e.jpg?v=1606222507","width":1280},{"alt":null,"id":8299457642599,"position":9,"preview_image":{"aspect_ratio":1.0,"height":1280,"width":1280,"src":"https:\/\/cdn.shopify.com\/s\/files\/1\/0016\/5304\/7399\/products\/20200615163508_89385_1280x1280_d96addab-f5b1-4eb7-bcca-e5b6d0bc599c.jpg?v=1606222506"},"aspect_ratio":1.0,"height":1280,"media_type":"image","src":"https:\/\/cdn.shopify.com\/s\/files\/1\/0016\/5304\/7399\/products\/20200615163508_89385_1280x1280_d96addab-f5b1-4eb7-bcca-e5b6d0bc599c.jpg?v=1606222506","width":1280},{"alt":null,"id":8299457675367,"position":10,"preview_image":{"aspect_ratio":1.0,"height":1280,"width":1280,"src":"https:\/\/cdn.shopify.com\/s\/files\/1\/0016\/5304\/7399\/products\/20200615163510_75414_1280x1280_9b0ba51a-25ad-446c-a460-5ac195b9dd32.jpg?v=1606222508"},"aspect_ratio":1.0,"height":1280,"media_type":"image","src":"https:\/\/cdn.shopify.com\/s\/files\/1\/0016\/5304\/7399\/products\/20200615163510_75414_1280x1280_9b0ba51a-25ad-446c-a460-5ac195b9dd32.jpg?v=1606222508","width":1280}],"content":"\u003cspan class=\"dt\" data-mce-fragment=\"1\"\u003eSpecifications\u003c\/span\u003e\u003cspan class=\"dd\" data-mce-fragment=\"1\"\u003eDimensions:\u003cbr data-mce-fragment=\"1\"\u003eUnfolded: 58cm x 143cm x 2.5cm (22.8\" x 56.3\" x 1.0\")\u003cbr data-mce-fragment=\"1\"\u003eFolded: 29cm x 34cm x 7cm (11.4\" x 13.4\" x 2.8\")\u003cbr data-mce-fragment=\"1\"\u003eWeight: 2.1kg (4.6lbs)\u003cbr data-mce-fragment=\"1\"\u003ePanel Number: 8\u003cbr data-mce-fragment=\"1\"\u003eCell Efficiency: 24%\u003cbr data-mce-fragment=\"1\"\u003eOperating Current: DC Output 5.4A\u003cbr data-mce-fragment=\"1\"\u003eOperating Voltage: DC Output 18V (MAX)\u003cbr data-mce-fragment=\"1\"\u003eTotal Output Power: 100W (MAX)\u003cbr data-mce-fragment=\"1\"\u003eOutput Ports: 7.9*5.5mm, USB-A x 2, USB-C\u003cbr data-mce-fragment=\"1\"\u003eUSB-A Output: 5V⎓3A\u003cbr data-mce-fragment=\"1\"\u003eUSB-C Output: 5V⎓3A\u003cbr data-mce-fragment=\"1\"\u003e(USB Output: Total 3A MAX)\u003c\/span\u003e"}